Reference
Subject: Documenting the early release of the mini audio profile experience in the "mini sites platform"
Parent project: mini sites platform, a platform for individuals and their multiple roles in life
Reference meeting: a05-890 — minisites — marcio — meeting dev — documenting the early release of the mini audio profile experience — c0a0497d-a657-4fac-b4a3-e7379228209d Wednesday, January 1⋅9:00 – 9:30pm
Participants: Marcio S Galli
Text Language: en-US
Tags: About us, Personal web pages, Persona, Mini personal site platform, user profile photo, mini audio, user's profile audio
Using a mini audio narration in combination with the top profile photo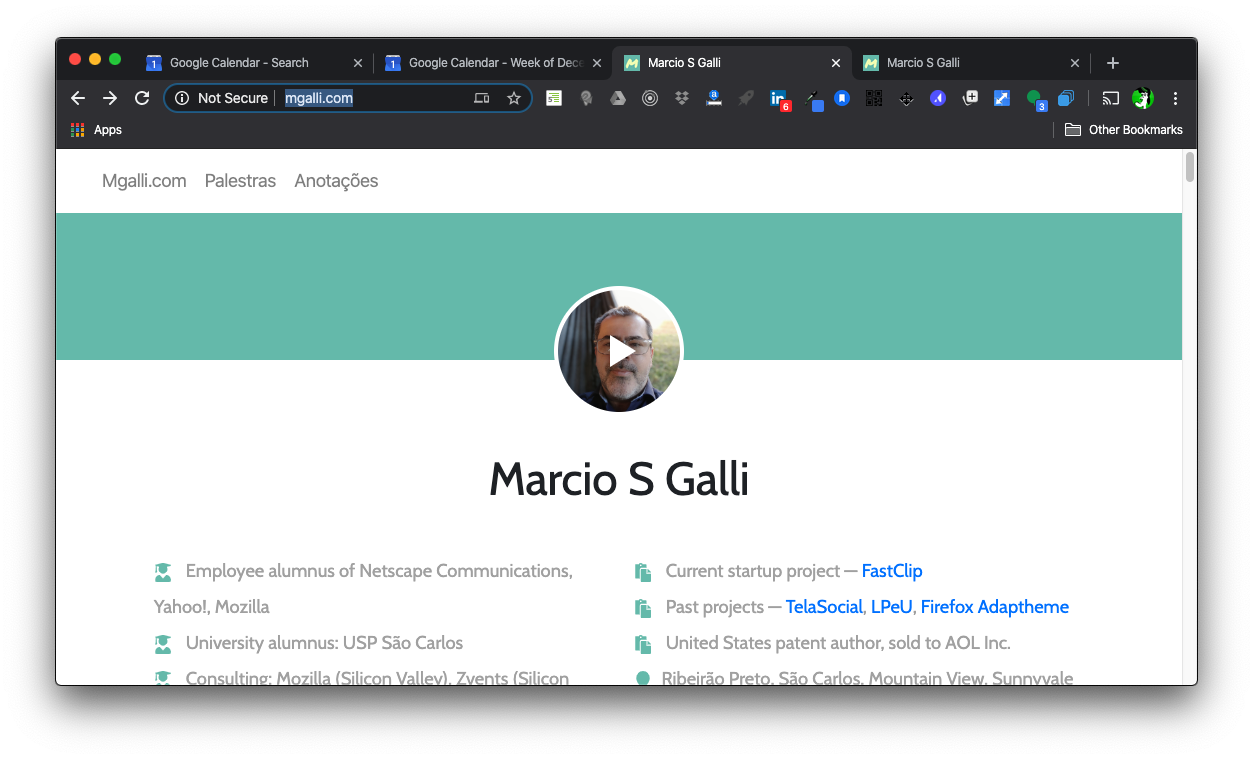 The "mini voiceover audio" is how we call the experience where the a visitor sees a play button over an user's profile photo. When the visitor arrives at the user's page, the above the fold experience shows the user's profile photo, centered at the top — this is what we had before and follows a kind of user experience known in major sites such as Linkedin, Facebook and others. In addition to that, the visitor will also see a "play button" that appears over the profile photo. When this button is pressed, a short audio narration (recommended but not tested) starts to play. We started with the idea that the narration should be the user narrating herself, and focusing in the point of the landing page.
The MVP implementation — it's currently live an early implementation example of a mini audio on Marcio's profile (http://www.mgalli.com). This implementation uses the package library named "React-player" 1
Mini tutorials sent to all users — currently this personal site platform have 6 users, it started in 2019 with a site for my girlfriend, a psychologist, and then my mother, a professor that does writing and review services, and other people from the family network. I end up recording a mini video with a demo of the feature and showing them for feedback.