Reference
Reference meeting: historical - web page productions using a minimalist design with a white background

Parent project: Taboca ArtworK / Marcio Galli

Participants: Marcio S Galli
Text language: en-us
Tags: Web site, productions, art, digital art, photoshop, HTML, CSS, JavaScript
Document status: Copyright, draft.
Bacon Compiler (Toicinho Compiler)
The bacon compiler project, or Toicinho Compiler. Above, myself and Christian, adapted over a very big bacon. Our goal was to have a profissional web site intended to get better grades for our compiler project. No pigs were harmed during this process, the bacon piece was purchased.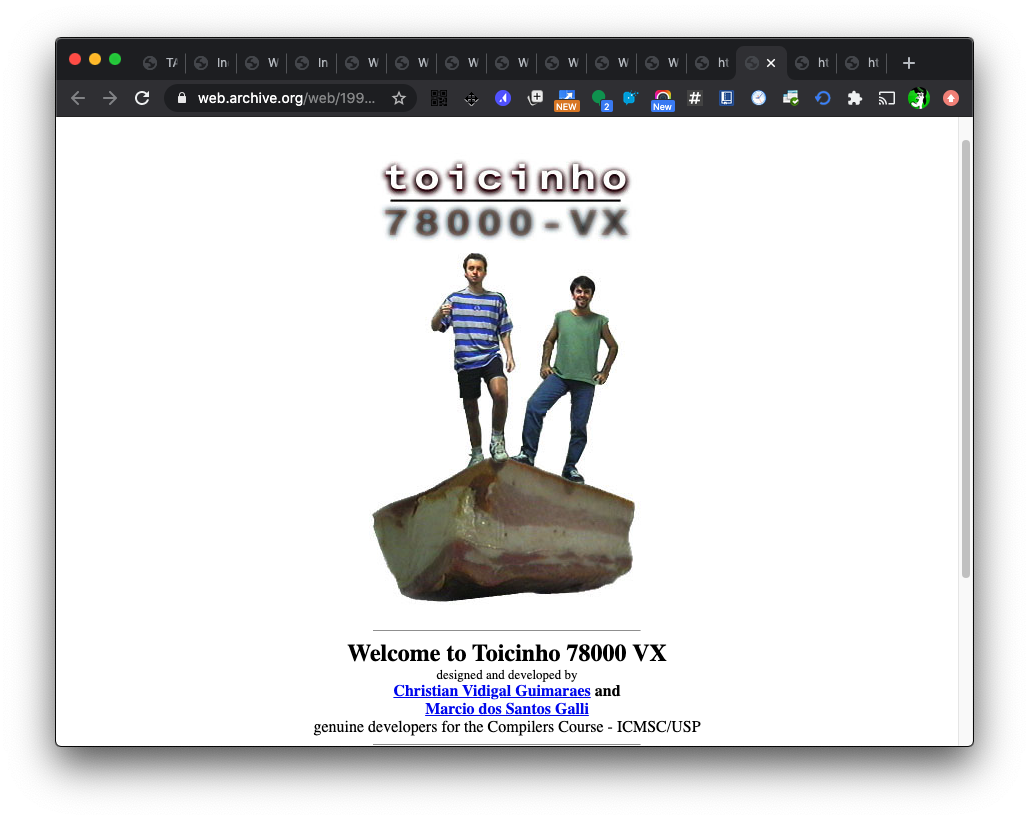 Life Repeats Itself (A Vida se Repete)
Life repeats itself, the web page - check real HTML at A vida se repete. A theme, an idea, a reflection. We were claming that every day looked the same, the same latte, the same joke, the same friend laughing.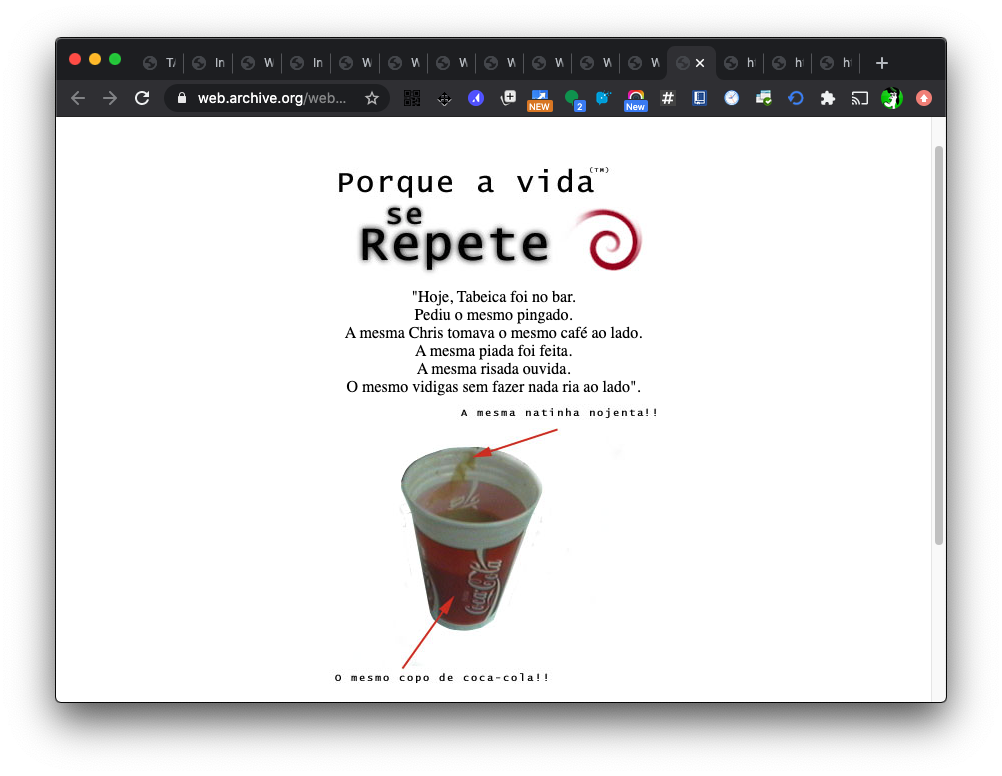 Slow and Always, Underconstruction (Devagar e Sempre)
Slow and always, underconstruction. In portuguese, Devagar e Sempre— a web site made to celebrate the iterative new nature of web pages, the under construction phenomenon.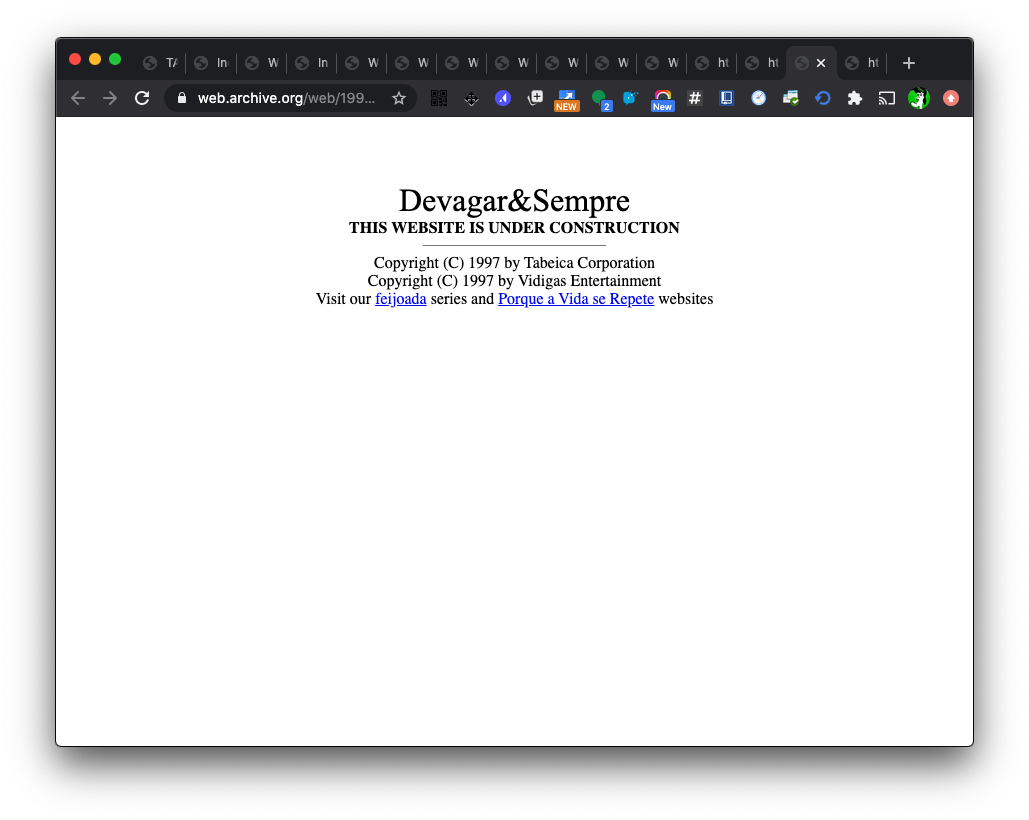 Flash List Icons (Lista Relâmpago)
This was one of my personal web sites. Mainly a simple list of sections, at each section an icon and some graphic effects applied to it, resonating with the the subject of each section.